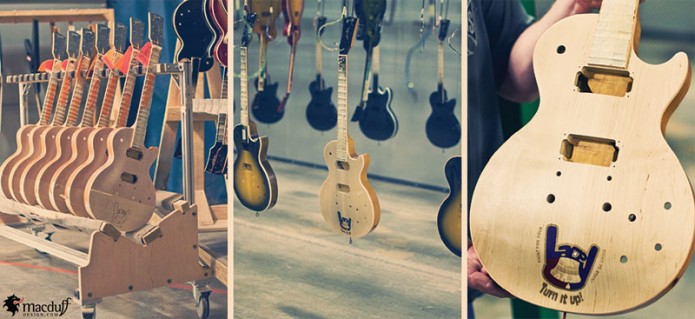 My logo submission was selected as top 5 finalist in this national Gibson Guitars logo contest. On January 20th I was notified that my logo was chosen as the winner! Thank you to everyone that voted diligently for me, it was a lot of fun. I wouldn't be lying if I said I was super nervous… and squealed like a school girl when I found out I won.
That's the guitar I won, with the logo burned, etched and stained into the natural finish. There is a 26 at the 12th fret marker to represent the 26 Federal Agents that raided the Gibson factories. There is bullet in the headstock cover plate to represent that those 26 Federal Agents were armed. Way cool!
PS Thank you Gibson for the opportunity!